Dr. Maria Montessori
The Montessori Method
A method of education based on self-directed activity, hands-on learning and collaborative play.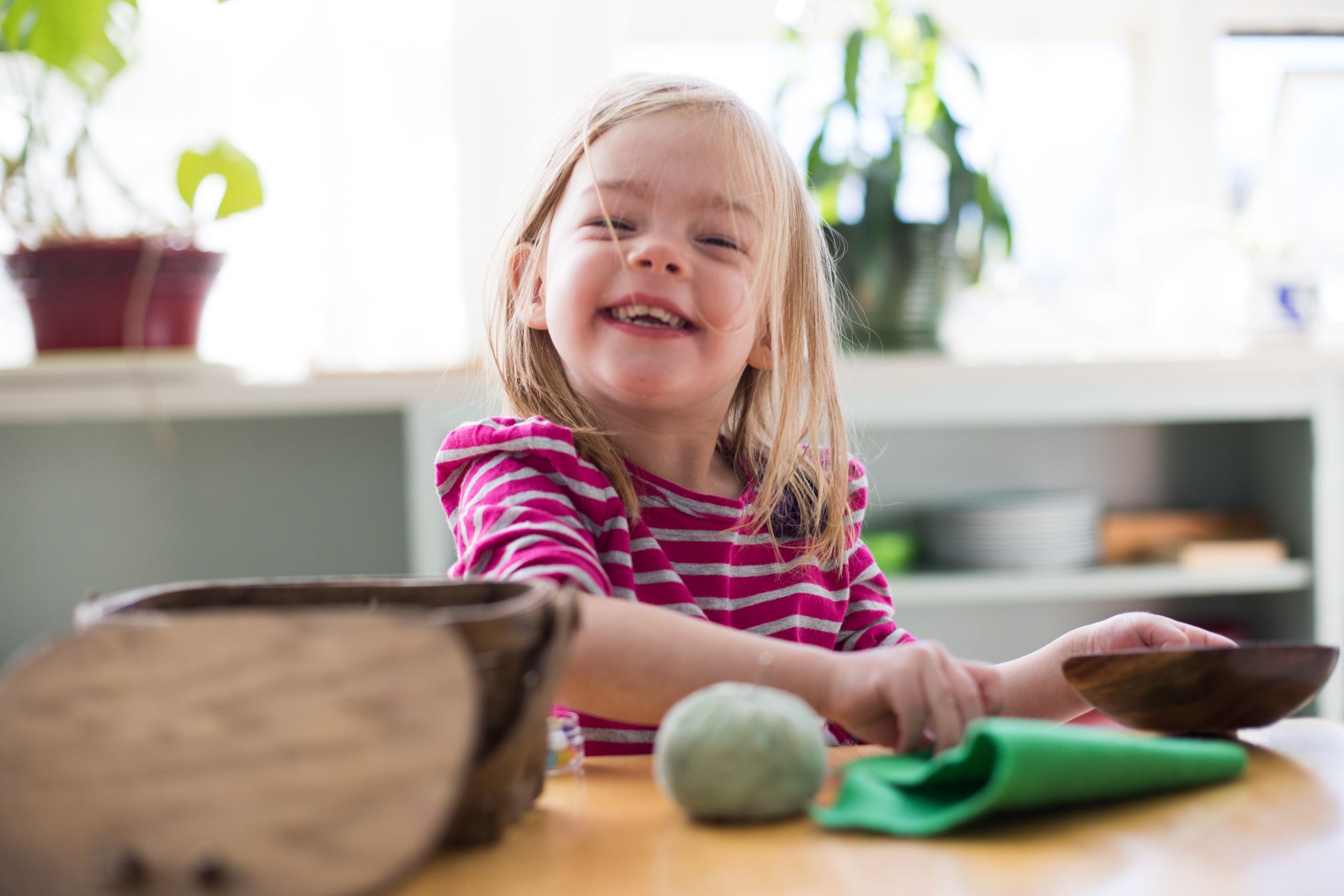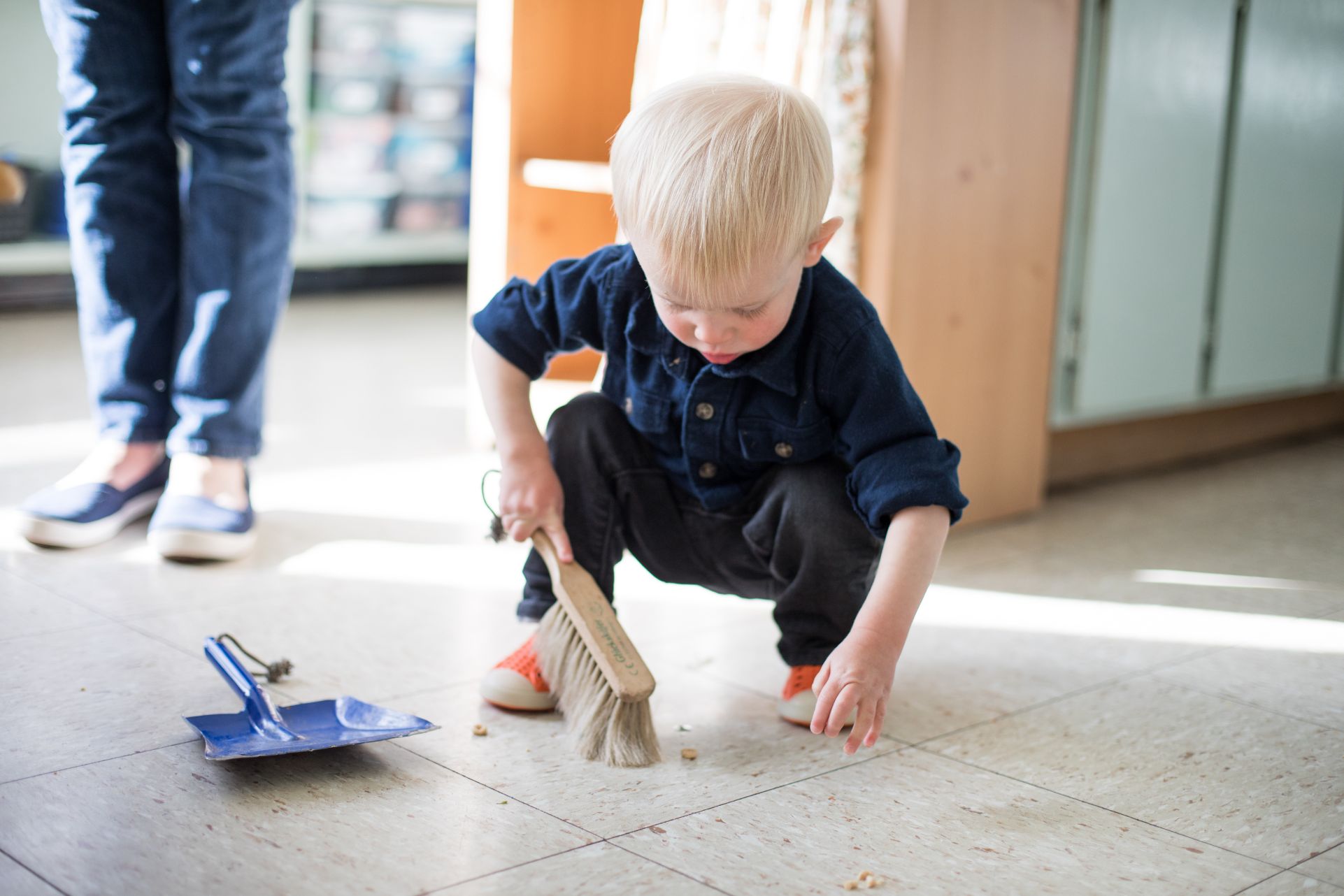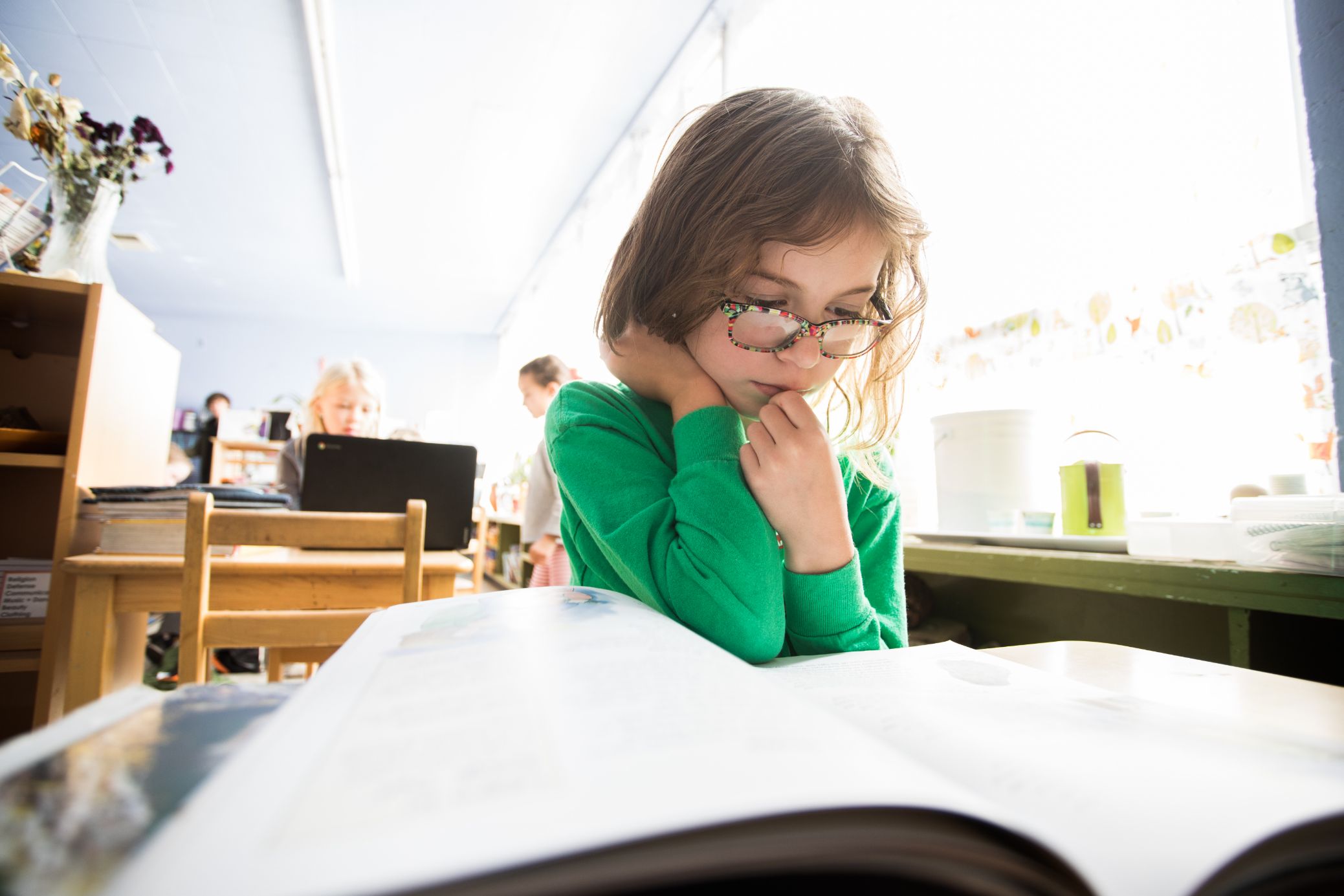 Dr. Maria Montessori (1870-1952) was an Italian physician (the first female to earn a medical degree in Italy) who formulated the Montessori Method of education. Dr. Montessori had a particular genius for observing children as they really are rather than as adults wish them to be. Dr. Montessori's writings suggest to both parents and teachers many advantageous conditions for natural development of the whole child from birth through maturity. The classroom materials are simply an implementation of one aspect of her total philosophy.
Our classrooms are designed to provide freedom of movement and selection of activities in order to allow the children to develop emotionally, physically and intellectually at their own pace. Within a framework of respect for the rights of others, the child learns to take responsibility for his or her own actions and learning. Underlying the extensive Montessori curriculum is the constant focus on peace and being environmentally responsible. Dr. Montessori felt that the only way to achieve world peace was through the education of children. By teaching young children to value peace among all people as well as to care for the earth, the hope and vision is to create a positive future for all.
The teacher's, or guide's, role is to observe the child, to prepare the environment to meet each child's needs, to guide the child in the use of learning materials, and to be a positive role model in interpersonal relations. The teacher works as a partner with each family combining his/her knowledge of child development, Montessori theories, observations of the children and personal experience with the family's knowledge of the individual child in order to assist each child in reaching his or her fullest potential.
Families who will benefit most from being a part of Haven's community are those who are willing to learn more about Montessori education by attending all Parent Education Nights, reading newsletters and articles from the school, and providing continuity at home with what the child is doing at school through the preparation of the home environment. We expect parents to be open and willing to continue to increase their knowledge in their roles as parents and to guide their child's growth and development in a positive and supportive manner.
"The secret of good teaching is to regard the child's intelligence as a fertile field in which seeds may be sown, to grow under the heat of flaming imagination. Our aim therefore is not merely to make him memorize, but so to touch his imagination as to enthuse him to his inmost core. We do not want complacent pupils, but eager ones; we seek to sow life in the child rather than theories, to help him in his growth, mental and emotional as well as physical, and for that we must offer grand and lofty ideas to the human mind, which we find ever ready to receive them, demanding more and more."
Maria Montessori
Fun Facts about
Dr. Montessori
Dr. Maria Montessori was nominated for a Nobel Peace Prize 3 times! Many believe she was passed over each time because she was too controversial.
Dr. Montessori was the first female to earn a medical degree inItaly.
Dr. Montessori was exiled from Italy by Mussolini because she would not allow her schools to be used to turn children into soldiers.
During her exile, Dr. Montessori spent many years in India where she befriended Gandhi.
Invited to the USA by Alexander Graham Bell, Thomas Edison, and others, Dr. Montessori spoke at Carnegie Hall in 1915. She was invited to set up a classroom at the Panama-Pacific Exposition inSan Francisco, where spectators watched twenty-one children, all new to this Montessori method, behind a glass wall for four months.
Montessori
Graduates of Note
Jeff Bezos, founder of Amazon.com
Sergey Brin and Larry Page, co-founders of Google
Will Wright, designer of The Sim video games
Jimmy Wales, founder of Wikipedia
Anne Frank, renowned World War II diarist
Katherine Graham, owner-editor of The Washington Post
Sean "P. Diddy" Combs, rapper and CEO of Bad Boy Records
Julia Child, chef and author
Prince William and Prince Harry, sons of Charles, Prince of Wales
Helen Hunt, Academy Award-winning actress
George Clooney, Academy Award-wining actor
Chelsea Clinton, Daughter of Bill and Hillary Clinton
Joshua Bell, American violinist
Lea Salonga, multi-awarded singer and Broadway actress
Jacqueline Bouvier Kennedy Onassis, editor, former first lady
Gabriel Garcia Marquez, Nobel Prize winner for Literature
T. Berry Brazelton, noted pediatrician and author
Melissa and Sara Gilbert, actors
Andrew Lloyd Webber, composer
Hugh Grant, actor
Mark Zuckerberg

– the co-founder of Facebook
Alice Waters, chef, author, and the proprietor of Chez Panisse
Helen Keller, author,

political activist

, and

lecturer. She was the first

deafblind

person to earn a

Bachelor of Arts

degree
John and Joan Cusack, actors